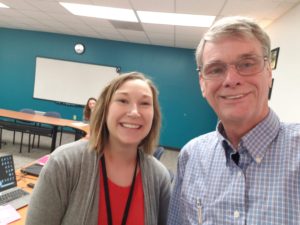 We recently visited Mid-Iowa Community Action, Inc. (MICA) to explore ways to bring awareness of the Iowa FAIR Plan Association to more people. MICA is a private, nonprofit organization serving children and families in central Iowa. Established in 1965 to serve children and families affected by the conditions of poverty, MICA provides early childhood, health, family development, and housing services as well as community enrichment programs. MICA primarily serves families in Hardin, Marshall, Poweshiek, Story, and Tama counties.
Executive Director Conroy shared the mission and vision of the Iowa FAIR Plan with the MICA staff while they shared their mission too. There were many questions and by the end of the meeting, much valuable information was shared that will help both organizations fulfill their missions. We are appreciative for the work done by Josie Stahlin, Family Development Center Manager, to make this meeting possible.
If you work for a similar organization or serve on its board, let us know if we can share the same information with you.