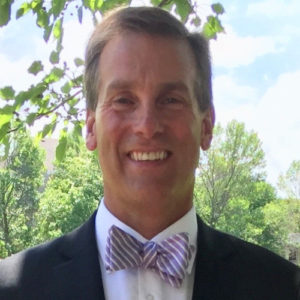 Rory Hansen is proud to say that he has been with State Farm Insurance for 34 years. During this time, he held the position of Claim Specialist for 8 years and 26 years in his current capacity as a Claim Team Manager. His career started in Sioux Falls, South Dakota and in 1998 he moved to the Des Moines area. Rory's extensive experience in claims handling includes property, property liability, bodily injury, litigation management, workman's compensation, and PIP losses. He also worked as a Claim Specialist and Claim Team Manager on several catastrophic weather events; including wind/hail, tornadoes, earthquakes, and hurricanes. As a Claim Team Manager, Rory has six full-time Claim Specialists reporting to him. During the busy summer months, he may also have 2-3 independent adjusters reporting to him.  His geographical area of responsibility includes essentially the western third and northern half of Iowa.  His responsibilities include the quality review of all claim files handled by his team, along with all administrative duties that go along with leading a team. Rory received his Bachelor's degree in Business/Managerial Economics from the University of South Dakota in 1985. He also holds the IIA and CPCU designations.
Rory's wife, Rebecca, is a school nurse with the Ankeny public school system. They have two daughters. Their daughter Paige and her husband Nick recently blessed Rory with his first grandson.  They both work for Cottingham and Butler Insurance located in Dubuque, IA. Their second daughter, Brynn works for EMC Insurance Companies in Des Moines, IA.
During Rory's free time he enjoys travel; most outdoor activities; long bicycle rides; walking and loves to bow hunt.