Too Many Lives Lost in Fires
 Unfortunately, we are occasionally informed that a policyholder has died in a house fire. Many of these deaths could have been prevented if only there had been a working smoke detector in the house. The rate of fire fatalities in a house insured by the Iowa FAIR Plan Association is five times greater than the state average!
Thanks to a recent $5,000 donation from the Insurance Association of Greater Des Moines (IAGDM) we are able to provide our policyholders with a new smoke detector that includes a 10-year battery.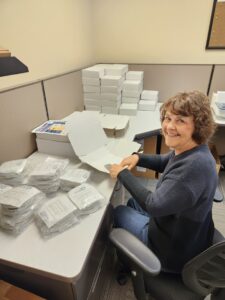 According to the State Fire Marshall for the State of Iowa, "Each year, communities across the State of Iowa lose citizens to fires in a multitude of ways. However, most of the fatalities occur in the home. Most of these incidents were preventable, in the sense that they were caused by human behavior (leaving appliances unattended, overloading electrical circuits or the improper disposal of combustible materials) rather than faulty equipment or spontaneous accidents."
The Fire Marshall also noted that missing or inoperative smoke detectors was a common occurrence at fatal fire scene. The inoperative smoke detectors were often missing a battery or the battery was dead. Some smoke detectors were well past their rated life span and failed to work.
All smoke detectors should be replaced after 10 years. This is why the Iowa FAIR Plan is sending new smoke detector units sealed with a 10 year battery. The units will signal when they should be replaced.
We are grateful for the generosity that IAGDM demonstrated with this donation. Lives will be saved!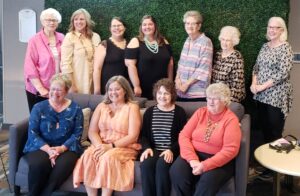 About the Insurance Association of Greater Des Moines (IAGDM)
IAGDM was the Des Moines chapter of the National Association of Insurance Women (NAIW) founded in 1941. In 2011, NAIW adopted the dba trade name, International Association of Insurance Professionals (IAIP), to better reflect the diversity of its membership. For 83 years, IAGDM provided educational, networking and leadership opportunities to women in the insurance industry with great success!  However, with changing preferences and culture, the current members of IAGDM made the decision to dissolve the local chapter and donate surplus funds. The legacy of IAGDM will impact our industry and many lives for generations to come.