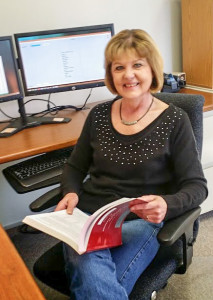 The Iowa FAIR Plan is growing. At the same time we are working to provide on-line inquiry and rating to our producers so to maintain our service standards we added a new position in March 2015.
Please welcome Kathy Lewis to the Iowa FAIR Plan!
Kathy brings many years of insurance and underwriting experience to the Iowa FAIR plan. Kathy holds the premiere Associate in Personal Insurance (API) designation from The Institutes. For the last 18 years she was a personal lines underwriter at EMC Insurance Group with a territory that included northwest Iowa. Kathy is very familiar with the multitude of underwriting issues that can affect property owners and she understands the needs of Iowa producers as well.
Her direct e-mail address is kathy.lewis@iowafairplan.com.