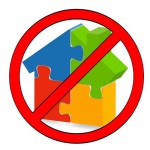 So you just received a cancellation or a non-renewal from your insurance carrier – now what should you do?  We recommend that you follow the steps listed below:
Ask your insurance agent if there is anything you can do to keep the coverage, e.g., replacing an old roof, cleaning debris from the property, removing animals, etc.
Ask your insurance agent to shop for replacement coverage in the voluntary market.  Many agents have other insurance carriers that may be willing to insure your property.
If you are unsuccessful in finding voluntary coverage ask your insurance agent for assistance in applying for coverage through the Iowa FAIR Plan.  All applications for coverage through the Plan must be submitted by a licensed insurance agent.
If you need help finding an insurance agent willing to help you with a FAIR Plan application contact us.
Read the Frequently Asked Questions (FAQ) for more information.